Services
Office Information
Mission Statement
Articles of Interest
COMPANY PROFILE
Can-Ship Overseas Inc. provides proficient logistic services at affordable prices, while maintaining a personable relationship with clientele.
Our staff treats each shipper and shipment as unique. We attend to the specific freight needs of the client, and pro-actively monitor each shipment to its destination.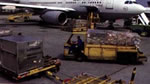 Established in Toronto, Canada we specialize in the exportation and importation of cargo. We are able to move containerized and loose freight to and from any point in North America, to anywhere in the World. Whatever the means of transport, as freight brokers we help ensure that all shipping requirements are met.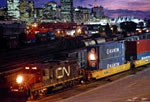 Coordinating shipments globally for an enduring clientele, we have freight agents worldwide and are familiar with many carriers and countries. This enables us to secure suitable transport for your shipment, and allows for seamless delivery of your freight.
Can-Ship Overseas Inc. is a long-standing member of the Chamber of Commerce and complies with the strict standards set forth by the Freight Forwarders Association, and the International Air Transport Association.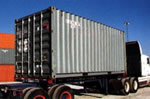 Whatever the services required, from door to door we will personally attend to your freight for safe, economical and timely delivery of your cargo. Thank you for your visit and please feel free to contact us, we will endeavor to meet all your shipping needs.